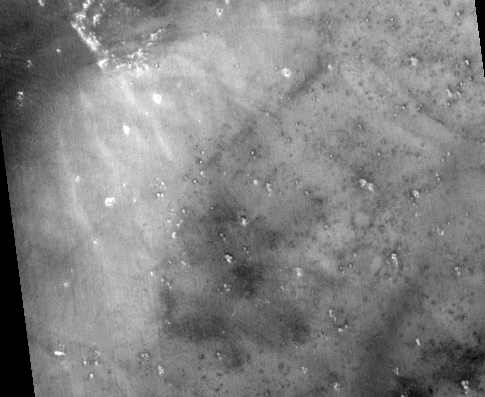 MGS Image # M0305549

Access the MOC images and ancillary data at
http://www.msss.com/moc_gallery/ab1_m04/images/M0305549.html


---
Image courtesy of NASA/JPL/MSSS
---
The above image was cropped directly from the image provided by Malin Space Science Systems. The contrast was increased slightly.
The image below has been contrast enhanced.

At Phoenicis Lacus, dark areas on the surface of the planet form a convincing face in profile with eye, nose, nostril, lips, chin, neck, and a very large hat with a headband.